** This currently shows 2016 info while we get ready **
the new 2017 BCSFCC (Apr 8, 2017) page will be active soon!
*
The Big Cool Science Festival at Colorado College
Saturday, April 2, 2016
A FREE, fun filled day of hands-on science adventures for the entire family
Brought to you by Cool Science and the Colorado College Cool Science Club
** Last Updated 1-Apr-2016 **
Our Sponsors:
In-kind Donors: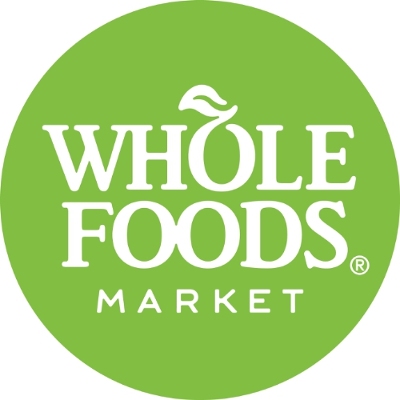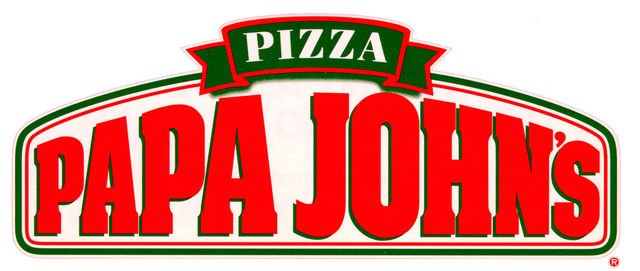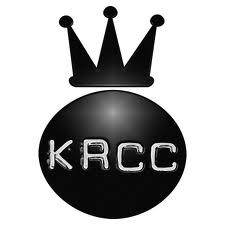 ***
It's a Zoo of Cool Science at Colorado College! Come kick-off Earth Month with us and find out how much fun science, math and engineering really is with live science demonstration shows, workshops, tours and dozens of fun and engaging hands-on science activities. In addition to all the fun activities you're accustomed to seeing, this year we'll also have lots of plant and animal wildlife, from the "big" critters you're accustomed to finding at the zoo to ones so tiny you'll need a microscope to see them (and we'll have plenty of microscopes!) Presented by Cool Science, the Colorado College Cool Science Club and local companies, schools, clubs, nonprofits, museums and other organizations. The event is free, but please pre-register, and a $2/child (or $5/family) donation via Paypal (or cash at the door) will be appreciated to help cover our costs. Most activities are intended for students ages 8-15, but there will be fun for all ages. Check out photos from previous years (2015, 2014, 2013).
***
Date & Time: Saturday, April 2nd, 10 am to 3 pm
Location: Colorado College, Barnes Science Center (also Olin Hall of Science), 1040 North Nevada Ave. (Google Map)
Parking: The parking lots indicated on the map are free on Saturday, but will likely fill up, so we encourage you to park on the local neighborhood streets and walk or bike to campus. Tejon St. and the side streets along Tejon north of campus are ideal for this (cross Uintah at Nevada or Cascade).
Food: Unfortunately there will not be any food available at the festival, but you are welcome to eat like a college student in the campus dining hall (in Worner Center, 11-1:30)) and coffee shop, or try the restaurants along Tejon St. south of campus (La'au's Taco Shop and Wooglin's Deli is just a block south of campus). We also encourage you to bring a picnic lunch and enjoy the campus. There are no vending machines for drinks either, but bring a water bottle- we'll have a station where you can fill it.
Target Audience: Primarily for 2nd-8th grade students, but plenty of fun activities for all ages!
Suggested Donation: $2/child or $5/family (cash at the door or online via Paypal or Colorado Gives.
Pre-registration: Help us know how many people to expect (and avoid the line at our registration tables) by pre-registering online.
***
Join and Follow this event on Facebook and Twitter.

We will be posting updates and lots of fun information via social media before and during the festival!

Tell your friends

Click the "Share" button below to post a link to this page on your Facebook wall. Click the "Tweet" button below to tweet a link to this page to your Twitter followers. You can also use the "Tweet #BCSFCC" box to the right to tweet us a message or a photo you take at the festival. Tell us how much you love this event! Let us know you're coming, and any thoughts, questions or suggestions. We'd especially love your comments and feedback after the festival. Or you can just "Like" us!

Like to volunteer? We need plenty of help during the festival with activity stations, setting up, info desk, taking photos, etc. Email volunteer@coolscience.org for more information.

And be sure to sign up for our Newsletter so you'll always know about upcoming Cool Science programs.

You can email any questions to info@coolscience.org

Live Twitter stream (use #BCSFCC)

Download Amanda Whipp's brand new original CoOL festival poster to help promote the event

| | |
| --- | --- |
| | |
| Full Color Poster (PDF) | Color it Yourself (PDF) |
| | |
***
Live Science Demonstration Shows, Tours, Workshops & Special Presentations:
10:00 - 10:45 am, 11:15 am - noon — Cool Science — "Chemistry Magic Show" Join Prof. Ron Furstenau (Cool Science President and USAFA Chemistry professor) as he demonstrates some amazing chemical magic "tricks" (in Olin 1 "Fishbowl" lecture hall).
10:30, 11:00, 11:30 am, 12:30, 1:00, 1:30 pm — Denver Museum of Nature & Science *NEW* — "Art Station Titan" Workshops. Combine art and space science as you conduct investigations of Jupiter's largest moon, Titan, using scientifically accurate illustrations, just as other great scientists have done throughout history. (Olin 185, basement).
11:00 am, noon, 1:00 & 2:00 pm — KRCC — Tour a real radio broadcasting station and try some ancient asian Cool Science magic (meet at Barnes Science Center registration desk).
1:00 - 1:45 pm — Nature and Raptor Center of Pueblo *NEW* — "Birds of Prey" Come meet some of our carnivorous birds - hawks, falcons and owls. Learn all about them and how we work to rehabilitate sick, injured and orphaned birds of prey. (Olin 1 "Fishbowl"l lecture hall)
2:00 - 2:30 pm — Zoological Discovery Center *NEW* — "Snakes Debunked!" Learn about common myths and legends surrounding snakes as we introduce you to ours and answer your questions. (Olin 1 "Fishbowl"l lecture hall)
All day — "A Visit with Nikola Tesla" — History and science comes alive through local historian Richard Marold's portrayal of the famous scientist who performed early experiments with alternating current (AC) electricity right here in Colorado Springs. Stop by and have a chat with Nikola Tesla while he demonstrates the invention that bears his name! (in Olin Fishbowl, all ages)
All day — Mountain States Droid Builders *NEW* — "Meet R2D2!" We built our own life-size, remote-controlled Star Wars droid and he'll be wandering around the festival throughout the day meeting everyone. (All ages)
Hands-on Science Carnival Activity Stations:
Aerospace Employees Radio Organization (AEØRO, an AEA Club of The Aerospace Corporation) — Get On the Air with Amateur Radio and see how satellites are used to communicate. Maybe even talk to a satellite or listen to the International Space Station. (Ages 6+)
American Institute of Architects- Colorado South — "Marshmallow Architecture" Try to build the tallest tower possible using only toothpicks and marshmallows, and in the process learn which geometric shapes are strong or weak. (Ages 4-10)
American Medical Response — "Beyond the Lights & Sirens" Talk to our EMT and explore the medical equipment inside a real ambulance. (All ages)
American Numismatic Association (Money Museum) — "Exporing the Science of Numismatics" Learn why some of the metals on our Periodic Table are good for coins and others just aren't. Take home a coin of your own, with a chance to win more! (All ages)
Bear Creek and Fountain Creek Nature Centers — "Colorado's Wildlife" Scat, skulls, skins, and tracks! (All ages)
Blue Skies Exploration Academy & Creekside Kids — "Moon Sand here on Earth!" Create your own bag of "Moon Sand" using our secret recipe. (All ages)
Buell Children's Museum (Pueblo) — It's time to fly a kite- but of course you'll want to decorate it first. (All ages)
Catamount Institute — "Gone Fishin' at Summer Camp" Learn about our cool summer camps, and Colorado's native and invasive species in our fishin' pool. (All ages)
Challenger Learning Center of Colorado — "Critter Capsules" Learn about the importance of center of gravity and inertia for rockets and missiles. (Ages 8+)
Cheyenne Mountain Zoo — Meet our Zoo Educators and a few of your favorite animals from our ZooMobile. (All ages)
Civil Air Patrol (Colorado Springs Cadet Squadron) *NEW* — Build your own paper rocket, then launch it using compressed air to compete with other budding rocket scientists for distance and accuracy. (All ages)
Colorado College Organismal Biology Department — We've got mosquitoes - eggs, larvae and those biting adults (and the ones that don't bite). Learn all about them and the role they play in viral diseases like Zika. (All ages)
Colorado College Physics Department — Take a look at the telescope and other scientific equipment in our observatory dome atop the roof of Barnes Science Center. (Ages 5+)
Colorado Parks & Wildlife *NEW* — Skins, skulls and trivia. (All ages)
Colorado Springs Astronomical Society — View astronomical objects from the roof with our cool telescopes. (All ages)
Colorado State Forest Service *NEW* — "Project Learning Tree" You're a tree competing for resources- try to grow while avoiding dangers like insects, diseases and fire. We'll also have tree cookies- you don't eat them, but they tell you a lot about trees. (All ages)
Cool Science and the CC Cool Science Club — Our "Micro-Biology Zoo" features the teeny and the tiny, while we're also celebrating National DNA Day (April 25).
"DNA, the Code of Life" - You're the molecular biologist. Smash a strawberry and use real laboratory techniques to pull out the genetic information stored inside its cells. (Ages 8+)
"Origami DNA: Art Meets Genetics" - Learn the ancient Japanese art of folding paper to make genes, then string them together to make long DNA molecules. (Ages 8+)
"Life Makes Light" - Observe several different plants, animals and micro-organisms that emit (bio-luminesce) or re-emit (fluoresce) amazing colors of light, including a scorpion that glows under UV "black" light. (All ages)
"Food Microbiology" - Tiny living microbes make many of the foods we eat healthy and taste great. Use a microscope to see what's going on inside mushrooms, yogurt and yeast, and even use one to do a messy experiment. (Ages 6+)
"The Human Microbiome Zoo" - Our bodies are covered- inside and out- with billions of tiny microbes called bacteria that live and work together with our cells to help keep us alive, while some do make us sick. Look at a few of these under a powerful microscope, and use a cool video camera to check out other parts of your microbiome. (Ages 6+)
"Making Simple Microscopes" - There are lots of different types of instruments for looking at tiny things, some simple enough to make yourself. We'll show you how to hack a cheap laser pointer and use its lens to turn your smartphone camera into a nifty microscope. (Ages 8+)
"Little Sprouts" - Tiny seeds may grow into plants, flowers and trees, but when they're hidden underground you can't see what's happening. We'll show you how to plant a seed in transparent "dirt" so you can take it home and watch it come to life. (All ages)
"Miniature Zoo" - Most of our other activity stations feature the super-duper tiny, but plenty of animals are just teeny tiny, like the caterpillars, triops and ants that you'll find in our "mini" zoo. (All ages)
"Hand Washing 101" - Get your hands dirty with our fake germ lotion (it glows in the dark!) and find out just how difficult it can be to wash all those darn "germs" off. (All ages)
Dinosaur Resource Center — "Dinosaur Adventure" Learn about the Cretaceous Period and all the dinosaurs, flying and marine reptiles that lived 65 million years ago with our games, fossils and casts. (All ages)
Florissant Fossil Beds National Monument — "Redwoods in Colorado!?" Hands-on rocks & fossils. (Ages 5-12)
Flash & Thelma Memorial Hedgehog Rescue *NEW* — Meet some very cute and furry African hedgehogs. (All ages)
Friends of Dinosaur Ridge — "Dinosaurs of Colorado" We'll have models and fossils of many dinosaurs that roamed Colorado millions of years ago. (All ages)
High Trails Outdoor Education Center — "Solar Trailer" Learn how renewable energies work with our solar panels and wind turbine that mimic nature, and even use them to power a blender and make smoothies! (All ages)
IEEE Colorado Technical University Student Branch *NEW* — Learn how to build simple robots using Snap Circuits, Lego Mindstorms, Arduino controllers and Ozobots. We'll also have a Tesla Coil, Dirt Battery and Quadcopters. (Ages 8+)
k12 — "Germination Station." Make your own germination bag "Chia" head, then learn the major components of seeds and plants, and how germination occurs. (K-6th)
Lockheed Martin (& NASA/JPL) — Learn how spacecraft move by powering your own rocket sled. (All ages)
Palmer High School Chemistry Club — "Cool Chemistry" Experiment with dry ice, liquid nitrogen, whoosh bottles and the kinetics of an iodine clock reaction! (All ages)
Peak Vista Community Health Center — "Bubbles!" Need we say more? (All ages)
Pikes Peak Community College *NEW* — Activities developed by PPCC Technical Communication & Community Service students:
"Aeronautics": Launch a rocket using water and air pressure; Design your own paper airplane and test how well it flies. (Ages 6+)
"Kitchen Science": Learn about some goodies that come from the kitchen and where the trash goes when we're done. (All ages)
"Student Science Poster Contest": Check out posters created by local elementary students that you can color. (All ages)
Pikes Peak Farm to School — Play our game to identify fruits and vegetables and win your own plant to take home. (All ages)
Green Team – "Let's Bee Pollinator Friendly" Learn about pollinators (bees, butterflies, birds, and bats), which are extremely important to maintaining a healthy ecosystem and food supply, and what you can do to help them thrive. (All ages)
CEOO Video Services - "Inside Your Body" (a Green Screen Experience) Star in your own video as our special effects team makes you appear to travel through your own body, into your blood vessels, heart, brain, stomach and more! (All ages)
Pikes Peak Pebble Pups — Explore the rocks, minerals, fossils, and gems of the Pikes Peak Region and look at Florissant's Ice Age mammoth. (All ages)
Play-Well TEKnologies — "Lego Engineering" Check out several Lego Engineering projects & learn about our summer camps. (All ages)
Royal Crest Dairy *NEW* — How much do you know about the milk you drink, and what will happen to it when mixed with something very, VERY cold!?. (Ages 4+)
Science Matters in America — "Slime Table" Make slime from glue and borax solutions, plus some other fun stuff. (Ages 4-12)
St. Mary's High School *NEW* — Learn about 3D printing as you watch us manufacture some simple plastic products. (Ages 6+)
UpaDowna — Fun outdoor educational adventures
"Mountain Rescue" Save the stranded hikers off the mountain with a helicopter! (Great for all ages)
"Super Slackline" Test your balance and focus skills while holding different objects. (Great for all ages)
"Disc Golf" Experiment with different weight discs- which works best? (Great for all ages)
U.S Antarctic Program — "Diving in Antarctica" It may look barren above the ice sheet, but wait until you see the rich marine life underneath! (All ages)
Usborne Books & More *NEW* — Check out our cool selection of science books and hang around for story time too. (All ages)
Venetucci Farm *NEW* — Plant a seed and learn how to make it grow. You might also meet some of our farm animals. (All ages)
YoungBotBuilders — Learn about Lego robotics and make your own spin art. (Ages 6+)
Zoological Discovery Center *NEW* — We'll have several live reptiles and amphibians for you to meet and learn about. (All ages)
Cool Science is supported by: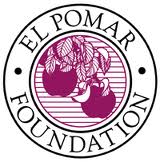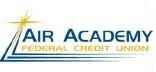 The Schuster Family Foundation ----------- The Bruni Foundation
and your generous donations!
Special thanks to all our wonderful volunteers, especially T. Rowe Price employees.
We would also like to thank Phil Barnett (Phil Barnett Photography) for photographing this event!
Learn how you can volunteer at this event or other Cool Science Programs
If your organization would like to participate, or you know of another group we should invite, contact marc@coolscience.org . We would love to add more variety to the activities, especially health sciences (doctors, nurses, dentists, veterinarians, etc.)
Disclaimer: By attending this free public event you are accepting that your family's images may be used on our website and promotional materials. If you would prefer that we do not use your image in any way, you may sign an "opt-out" form available during the event at the main registration desk in Barnes Science Center, or email us.